Aston Townhomes construction is nearly complete. The construction team is putting the final touches on the homes as we near the last month of work. The landscape crew has started this week installing sand soil and paverstones. This will be followed by planting in the next few weeks. Inside the homes, carpet is being installed along with light switch plates, towel bars and other accessories. This will be followed by the cleaning crew and the finishing touches. We are excited to see the homes take shape.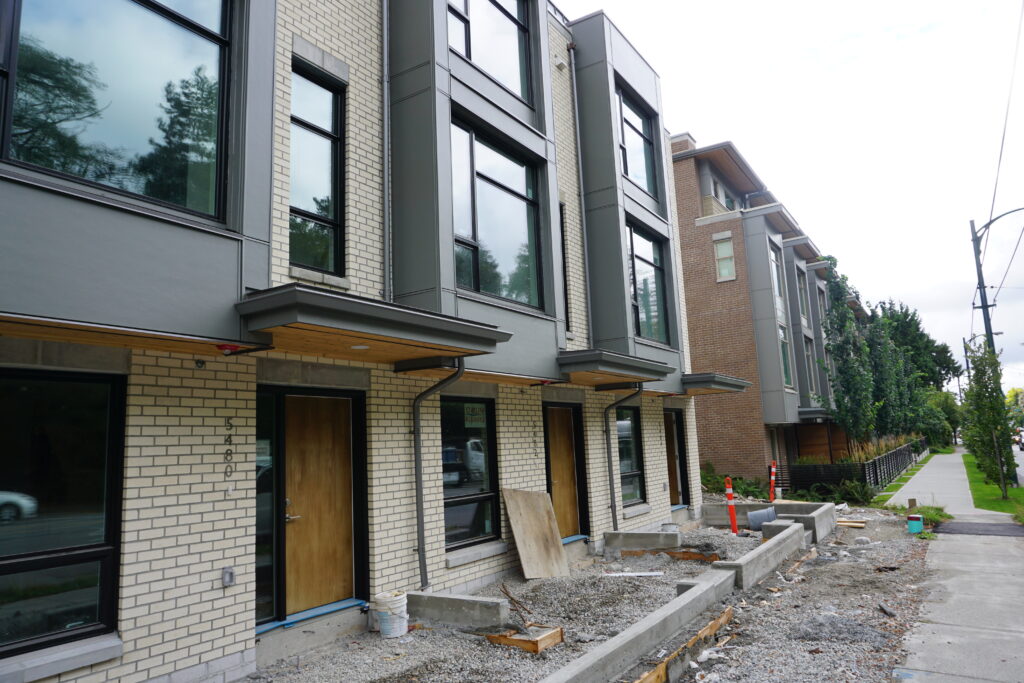 Display Home Open | Saturday & Sunday's from 1pm-4pm
Join us every Saturday from 1pm to 4pm at 5428 Oak Street to view our display home. With a refined aesthetic, spacious layouts, and exceptional materiality, Aston is a superior standard of living.
Our Sales Team looks forward to welcoming you into the exquisite display home and to help you imagine a life living at Aston. Should you have any questions or require further information, please contact the Aston Sales Team directly at 604.418.6809 or info@LiveAtAston.com.